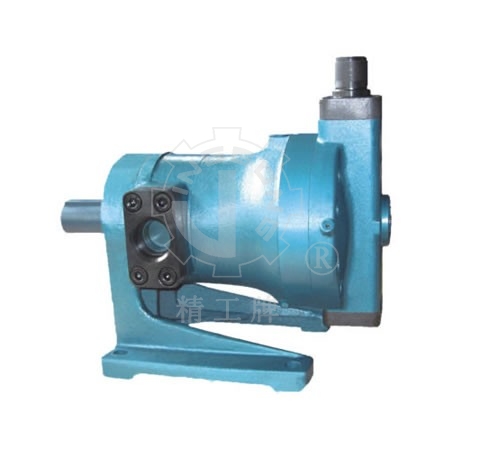 400CY14-1B Axial Piston Pump
CY14-1B series pump is cylinder rotation, by variable head (swash plate) variable of the vehicle piston pump It has the characteristics of simple structure, small volume, light weight, high efficiency, long life, strong self-priming ability and so on It is suitable for machine tools, forging, metallurgy, engineering, mining machinery and other hydraulic transmission systems The pump can be used as a hydraulic motor only by replacing the motor oil distribution plate
Product Introduction
Product Overview:
CY14-1B series pump is cylinder rotation, by variable head (swash plate) variable of the vehicle piston pump. It has the characteristics of simple structure, small volume, light weight, high efficiency, long life, strong self-priming ability and so on. It is suitable for machine tools, forging, metallurgy, engineering, mining machinery and other hydraulic transmission systems. The pump can be used as a hydraulic motor only by replacing the motor oil distribution plate.

Model Specification: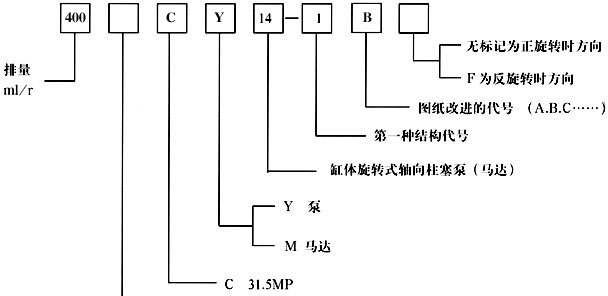 Matters Needing Attention:
1、the rotation direction of the pump shaft, all according to the clockwise direction (from the end of the shaft), the user needs to rotate counterclockwise or as a motor, must be specified in the order.
2、between the pump and the motor with elastic coupling, and the requirement of concentric, otherwise it will produce noise, efficiency reduction and other faults.
3、the pump has a certain self-priming ability, can be installed on the tank above the use, suction height is not greater than 0.5 meters. But for the flow of more than 160L/min pump recommended to use self-priming reverse irrigation.
4、Before the pump is started for the first time, clean working oil must be filled into the pump shell through the oil return port, otherwise it is not allowed to start.
5、The oil pump shell is required to bear a certain pressure, but due to the restriction of the rotary seal ring and the upper flange gasket, the pressure in the shell shall not exceed 0.05Mpa, so the return pipe can not be too thin, and directly back to the oil tank.
6、the working medium, recommended to use domestic No. 32 or No. 46 hydraulic oil, or E50=3-5 viscosity index is greater than 90 hydraulic oil, normal working oil temperature 10-65℃.
7、Users can choose motor according to actual load calculation of oil pump transmission power. Calculation formula: N=Q×P/60n Where Q- Actual working flow (L/min) P- Actual working pressure (MPa) N - Total efficiency (0.8-0.9)